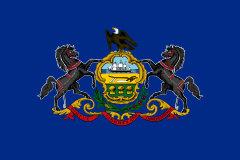 Pennsylvania's Election Ballots
Promoting Democracy Through Education
www.mytimetovote.com
Pennsylvania's Recent And Upcoming Ballots
Sample ballots are specific to a given election district.They contain partisan and nonpartisan offices that may appear on a particular election's ballot. The Sample Ballot provides the order the contests and candidates will appear on the ballot. Most towns have only one sample ballot. However, there may be some municipalities with multiple ballots based on specific local races for an elected position.
STATEWIDE AND LOCAL SAMPLE BALLOTS
Although sample ballots, in most states, are sent to voters in the mail, we would advise you contact your local election office for details on when you should expect to receive one in the mail.
Click here to View Your Sample Ballots
Pennsylvania -Pennsylvania General Election Race
Election Date:

November 6,2018 | Check the Deadlines for this election
Election Summary:
What Being Said About this election:
Races And Candidates
Pennsylvania US House Election Race
The 2018 U.S. House of Representatives elections in Pennsylvania will take place on November 6, 2018.
Voters will elect 18 candidates to serve in the U.S. House, one from each of the state's 18 congressional districts.
Browse Candidates
Pennsylvania General Election
Voters in Pennsylvania will elect one member to the U.S. Senate in the election on November 6, 2018.
Questions On The Ballot