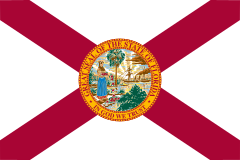 Florida's Election Ballots
Promoting Democracy Through Education
www.mytimetovote.com
Florida's Recent And Upcoming Ballots
Sample ballots are specific to a given election district.They contain partisan and nonpartisan offices that may appear on a particular election's ballot. The Sample Ballot provides the order the contests and candidates will appear on the ballot. Most towns have only one sample ballot. However, there may be some municipalities with multiple ballots based on specific local races for an elected position.
STATEWIDE AND LOCAL SAMPLE BALLOTS
Although sample ballots, in most states, are sent to voters in the mail, we would advise you contact your local election office for details on when you should expect to receive one in the mail.
Click here to View Your Sample Ballots
Florida -December 19, 2017 Florida State House District 58 Election
Election Date:

December 19,2017 | Check the Deadlines for this election
Election Summary:

There are four candidates on the Dec. 19 ballot, not just two. And they all appeared at a candidates' forum Thursday night at the Bruton Memorial Library in Plant City. State Rep. Dan Raulerson, R-Plant City, announced his resignation from the Florida Legislature effective Aug. 15, citing health issues related to back surgery.
What Being Said About this election:
Races And Candidates
HILLSBOROUGH COUNTY State House District 58 Race

Hillsborough County's special general election to fill the vacancy for State House District 58.

Candidate Name
Party Affiliation
Votes
Percentage
Lawrence McClure
Republican
%
Jose Vazquez
Democrat
%
Bryan Zemina
LPF
%
Ahmad Hussam Saadaldin
NPA
%
Questions On The Ballot